School Holiday Camps around Australia
Looking for great school holiday camps and kids activities for your kids school holidays? The School Holiday Directory has the best school holiday camps and kids activities listings Australia wide! The best in School Holiday Ideas and School Holiday Fun.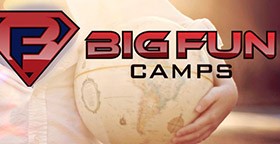 Our Multi Sports Camps caters to children aged 7 -13 years. In 3 action packed days, we extensively cover 14 different team sports coached by trained and experienced professionals. As well as traditional sports, the programming and special events that we facilitate are those you would find and experience in US Summer Camps.
View more information and contact details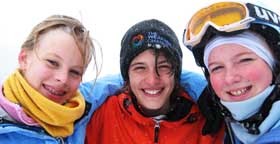 CRU Camps run week-long, residential holiday camps for kids in Years 3 to 12 and non-residential day camps for kids in Years K-6 in every school holidays. Activities include sailing, dirt biking, skiing, canoeing, wake boarding, abseiling, go-karting, rock climbing, horse riding, HSC Study Camps and much more!
View more information and contact details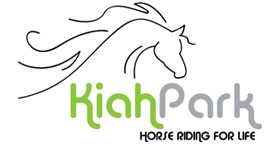 Looking for a terrific holiday for your horse crazy child? Kiah Park offers 7 Day Riding Camps every school holidays for children ages 6yrs - teens and all riding abilities are catered for. Each child is given their own horse/pony to look after and enjoy for the week. Camp includes full accommodation, horse riding twice a day, grooming, tacking up and caring for their pony/horse, arena lessons and gymkhana.
View more information and contact details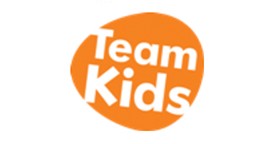 TeamKids, Australia's favourite school holiday program provider, will be delivering another wonderful mix of excursions, incursions and in-house days across Melbourne that promise to keep the kids happy, engaged, safe, nurtured and having fun over the Summer School Holidays.
View more information and contact details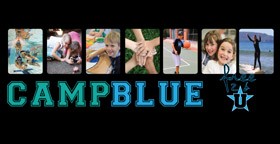 Camp Blue offers children an exciting opportunity to learn, engage and have fun on the school holidays. Offering day and overnight camps, the emphasis is on fun, learning and new experiences. With something for kindergarten through to 17 year olds, it's anything but garden variety vacation care!
View more information and contact details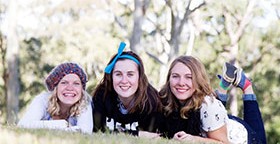 EXPLODE into an epically awesome week of fun and excitement! Whether you're a beginner or a pro, carve it up wakeboarding at GoWake Cable Park! Cool off and test your balance as you learn to surf at the amazing Coolum Beach. Take a mighty jump off the highest flying fox on the Sunshine Coast and test your bravery on the thrilling Redback ride at Aussie World.
View more information and contact details