Indoor Activities around Australia
Indoor Activities- Keep the kids busy all year through! Circus school, rock climbing, adventure centres, mazes, yoga, bowling, skating, laser zones and more! Sometimes it rains; sometimes it pours. And then there are other times when it is just too hot or too cold to venture outdoors. That is where our indoor school holiday activities come to the rescue. Summer, Autumn, Winter ,Spring - indoor activities are the perfect way to keep energetic kids entertained all year through. Check out our listing of fabulous indoor activities - perfect for all age groups and interests.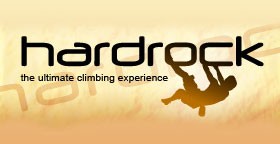 Hardrock the ultimate climbing experience is the industry leader in safe indoor rock climbing. Operating two centres in Melbourne, located in the heart of the CBD and the other in the eastern suburbs. It doesn't matter if you have never been before and you do not have to be Spiderman to try it!
View more information and contact details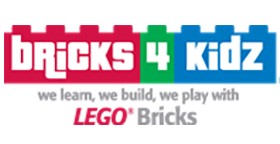 BRICKS 4 KIDZ will enliven any child's creative mind over the school holidays! Using LEGO bricks, kids will build loads of moving, themed creations while socialising with their peers and learning skills such as problem-solving and teamwork.
View more information and contact details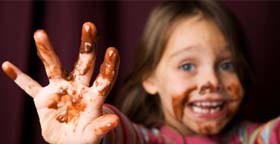 The name 'Nutworks and the Chocolate Factory' is bound to get your little one excited. Now imagine them going along to a school holiday chocolate making workshop and getting sticky fingers covered in chocolate as they create fabulous moulded delights. You get to sit and enjoy a coffee in the garden cafe knowing that the mess will stay behind at Nutworks!
View more information and contact details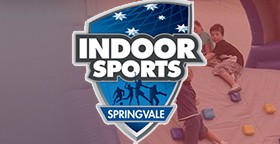 Springvale Indoor Sports is the place to be during school holidays. We have activities running every day, with Space Jump and Dodgem cars set for drop in play. Trained staff are on site running games and activities.
View more information and contact details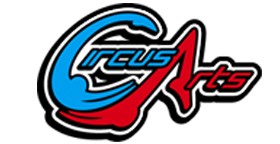 Circus Workshops & Flying Trapeze - school holiday fun at Circus Arts. Circus Arts has four locations across Australia offering classes in circus, flying trapeze and more!
View more information and contact details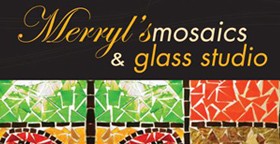 We run adult and children mosaic and glass fusing classes daily, holiday programs and parties, have mosaic craft for little children, run specialised workshops, do commissions and school projects, and team building workshops, sell glass and occasionally have exhibitions.
View more information and contact details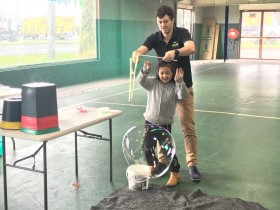 Westgate Vacation Care is a unique and specially designed program that provides quality care to primary school aged children. Our holiday program is held at Westgate Leisure Centre, we offer four generous sized indoor sports courts as well as our welcoming arts and crafts room.
View more information and contact details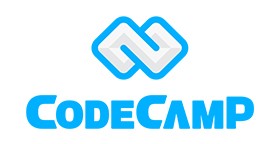 Code Camp is where parents discover fun school holiday and after-school activities, that empower your kids to design, code and create, and spark a passion, so they can go and change the world with a smile on their face.
View more information and contact details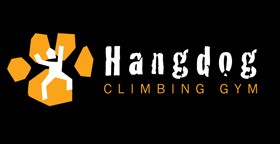 Hangdog Climbing Gym is a fabulous place for kids to 'hang around' and have fun in a safe environment. Instructors provide safety guidance and help the kids with their climbs and you can make a day of it by gathering a group of your child's friends.
View more information and contact details